Our commitment to continuous learning and program improvement
Our collaboration with researchers examines the evolving implementation and impact of Reading Apprenticeship innovations, including cross-disciplinary literacy, digital and blended environments, as well as varied models of scale and application.
Reading Apprenticeship
impact at a glance
In multiple studies, students in Reading Apprenticeship classrooms out-perform peers on content area learning and literacy tests.
Five federally-funded, randomized controlled studies found that high school students whose teachers participated in Reading Apprenticeship professional development made significant gains in engagement, literacy and discipline academic success.
These consistent findings establish Reading Apprenticeship as a highly effective professional learning solution that brings real results in transforming instruction to increase literacy and overall academic success.
Studies show that Reading Apprenticeship produces:
Standardized test scores over a year ahead of control students
Significant impact on students' reading comprehension scores
Substantial improvement in students' GPA in core academic classes
Positive shifts in students' identities as readers, problem-solvers and independent learners
Statistically significant impact on student literacy in science classes
Explore Reading Apprenticeship's impact and
improvement studies
Supporting Effective Educator Development (SEED) Grant
2018–2022
Learn more about this multi-year effort to support teacher effectiveness at the secondary levels and develop open education STEM resources.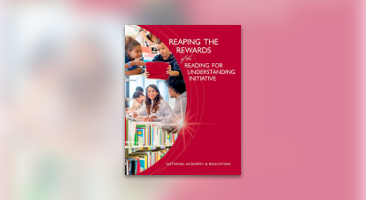 Institute of Education Sciences
2011–2016
Part of the large federal "Reading for Understanding" Initiative, our work showed how evidence-based argumentation can increase the reading comprehension of students in grades 6-12.
Supporting Effective Educator Development (SEED) Grant
2016–2019
Learn more about this project to improve teacher effectiveness and student learning at the secondary level by providing literacy focused, research-based professional learning experiences to 2,000 teachers.
Generate positive impact at scale with Reading
Apprenticeship professional learning